Download Archive Files
We hope to never have to use this option. But sometimes it becomes necessary to recover backup sets, following a problem.
This option allows you to retrieve one or more backup sets from the archives saved in the clouds. The following screen is presented.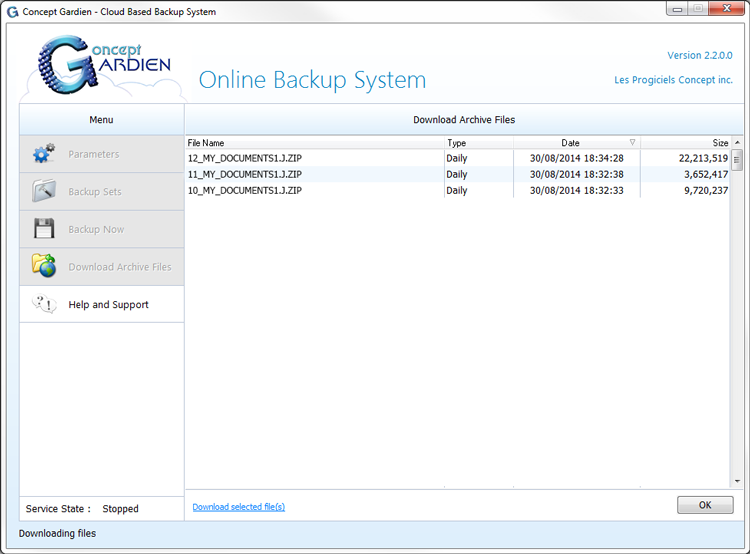 The list of available archives is presented. It is possible to select one or more files using the mouse. To select multiple files, use the following combinations : Shift + Click to select a range of files or Ctrl + Click to select individual files.
To start the download process, click on the link : «Download selected file(s)».
After specifying the folder where the files will be saved, the download will begin. The download time cannot be estimated because it depends on the number and size of the selected files as well as the speed of the Internet connection.
Once the download is complete, the archive files are available for recovery.
To extract the files included in the archive file, your Concept Gardien Password is required. This Password was provided when you purchased Concept Gardien.
It is the responsibility of the user to recover files that are in the archive. Manipulating files can cause data loss or imbalance in programs. It is therefore essential to have the required knowledge to perform such an operation. Using a qualified technician is highly recommended.
To return to the main screen, click OK.